CLIENT NEWSLETTERS AND SOCIAL MEDIA CONTENT FOR FINANCIAL ADVISORS
The Thoughtful Investor is a quarterly newsletter designed to establish the credibility of an investment advisor on financial topics and to keep the advisor in front of clients and prospects on a regular basis. Each issue includes actionable financial ideas along with articles on managing the risk of investing. Flexible uses include customized newsletters as well as articles for social media content, in-house newsletters and client and prospecting outreach.
Print
Printed newsletters for self-mailers or inserts. Print advantages include a longer shelf-life (desk time), ease of sharing, and guaranteed delivery – as long as address files are accurate.
SEE DIFFERENT STYLES
Digital
Digital newsletters and social media content save on distribution costs and can be used in a variety of formats. Ideal for younger clients who are more comfortable with accessing information online.
SEE FORMAT VARIATIONS
---
ARTICLES AND CONTENT THAT MEET THE NEEDS OF THE ACTIVE INVESTMENT MANAGER
The Thoughtful Investor newsletter is designed specifically for investment advisors who believe active is a better way to invest. Each issue of our subscription newsletter for your clients and prospects reinforces the argument for active investment management to manage risk, keep individuals invested for the long term and enhance long-term, risk-adjusted returns. Individual articles can be used for social media content, in-house newsletters and client and prospecting outreach.
RECENT TOPICS INCLUDE:
The Rules Have Changed; Wealth is Limitless; CARES Act Financial Considerations; Now May Be a Good Time to Give Away Assets; Should You Convert Your Traditional IRA to a Roth IRA?; The Reality of Stock Market Declines; Time to Rethink Your Retirement Plan Strategy; Have You Set Account Alerts?; Your Brain – Better with Age!Staying Wealthy is a Matter of Planning; Are You About to be Scammed?; Managing Risk in Uncertain Markets Has Costs, But Creates Potential; What is Your Real Risk Tolerance?; Withdrawal Strategies and Your Estate; Is Intuition a Liability or Asset in Investing?
---
WHO ARE WE?
ACTIVE MANAGEMENT SPECIALISTS

More than 30 years of experience creating marketing materials for active investment managers

PROVEN FINANCIAL WRITERS

We have written for years on technical analysis and the many ways to implement an active investment approach

SEC AND FINRA COMPLIANT

Articles are written to comply with SEC and FINRA advertising requirements and submission for FINRA's Public Communication Material Approval

CLIENT RESPONSIVE

Advisor/subscriber review of newsletters prior to publication is welcomed and feedback incorporated as appropriate

CUSTOMIZABLE NEWSLETTERS

In addition to regular subscription newsletters, advisors can opt for customized publications that meet their specific needs

COST EFFECTIVE

The Thoughtful Investor and its affiliated publications take advantage of economies of scale to offer advisers high quality newsletters at a very reasonable cost
---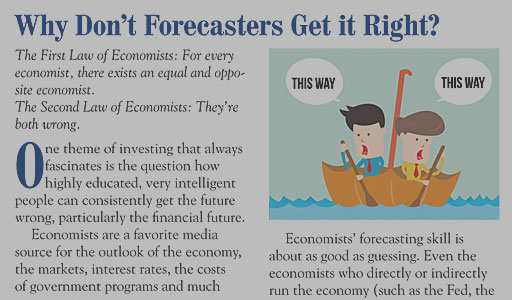 FINANCIAL AND INVESTMENT PERSPECTIVES
Articles designed to help clients understand the fallacies and
characteristics of the investment markets and its players.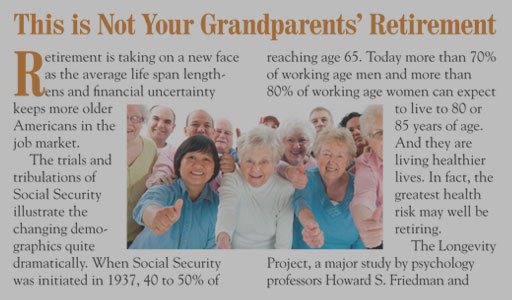 RETIREMENT PLANNING AND PERSPECTIVES
The single most important reason people save is for retirement.
Articles on retirement planning have high readership and value.
ACTIVE MANAGEMENT PERSPECTIVES
These articles are designed to build a greater understanding
of and confidence in active management tools.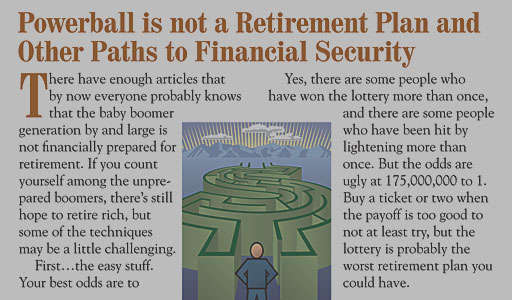 REALITY CHECKS AND THOUGHT PROVOKERS
There's no shortage of finance and investment related subjects that
make interesting reading and help establish the advisor's credibility.
---
ABOUT
Financial Communications Associates provides marketing assistance to Registered Investment Advisers and investment managers whose investment strategies use technical analysis, dynamic asset allocation, tactical asset allocation, sector rotation, market timing, individual fund timing, and other forms of proactive strategies that look at where the market is today rather than where it has been.
SERVICES
The Thoughtful Investor is a FINRA-reviewed client newsletter developed quarterly by Financial Communications Associates and customized for clients. Proprietary newsletters are specific to your firm with your masthead and content. Need content for blogs, web pages, etc? Purchase reprint rights to articles written specifically for active managers.
EXPERTISE
Linda Ferentchak has developed marketing materials and public relations programs for active managers since 1992 and has an extensive portfolio of projects on dynamic and tactical asset allocation, sector rotation, fund timing, technical analysis, market timing and other active disciplines.
---
TI is a great way to reach out to a wide range of clients and prospects with communication they can feel and touch. Covers good topics and beats making a thousand phone calls… - Victor Vuskalns
The newsletter so helpful, for quarterly reports, website and more. Miss doing my own newsletter, but time? Professionally written, timely and on point for investors. Highly recommend! - Maia McGehee
We use the Thoughtful Investor newsletter for our clients because of the great, relevant and timely content. It is a good value and Linda is a joy to work with. - Mike Moran
---